The Andy emulator is one of the most popular Android emulators after BlueStacks that allows you to install Android apps and games on your computer and laptop, just like BlueStacks and YouWave. The most common problem is that you cannot use the admin (root user) feature as a regular user. Therefore, you need to root your emulator to gain additional benefits.
How to get root access in the Andy emulator Below are the features you can use after rooting your device:
Blocking ads in Android apps and games.
Install Tasker to automate your device.
Link2Sd - increase storage and internal memory.
Change the IMEI number and device ID to avoid tracking your device.
Install the same app multiple times.
In this article, we will talk about how to run the emulator with the Andy rootkit for PC.
What is root?
Android devices do not provide a wide range of permissions for Android users. Users are not allowed to access system files or apps. However, if you are an advanced user, you should gain full control over your Android phone.
In this regard, you have the opportunity to start your device to gain greater control over the gadget. Keep in mind that you should only go through this process if you properly understand what you're doing. You can damage your device if you delete or replace any important system file, so be careful.
Some of the reasons why people try to get root access on Andy emulator are to improve device performance, remove unwanted system apps, install custom themes, backup full data, or install the latest operating system. Sounds interesting, right? However, all of this would be useless until root access is properly obtained on the device.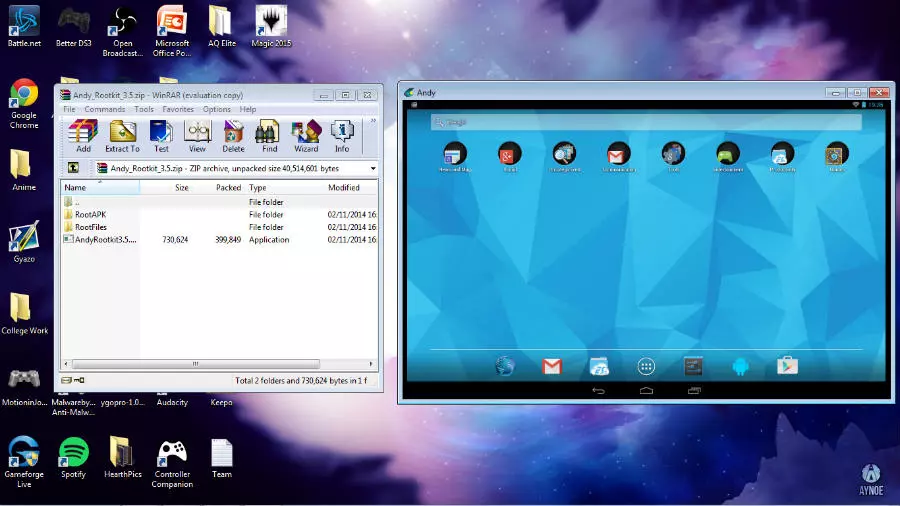 How to run Andy emulator using Andy rootkit for PC?
First, you need to have the following settings: Android emulator. Andy rootkit. The Andy rootkit file should be in zip format. Therefore, you need to extract the file using winRAR/7zip or any other compression tool. Now, launch the Andy emulator and then minimize it.
Run the Andy rootkit, and then the settings window will appear. Now, you will have two options: root or un-root. Choose root.
That's it! You have obtained root access on the Andy emulator.
How to check whether your emulator is rooted or not?
First, download and install the Root Checker app from any app store. Launch the app. Now, in the app's toolbar, tap on "check root" and wait for the process to complete.