The market for external batteries, which is developing at full speed. A recent example is the launch of Anker's PowerCore 24K, a battery capable of delivering up to 140W of power.
Looking for a way to extend the battery life of your new 16-inch MacBook Pro? The specialist in smartphone accessories and power banks has just released the PowerCore 24K with very good specifications.
This battery is used to charge your phones, tablets and computers thanks to its 24,000 mAh capacity supported by two USB-C ports and a USB-A port. We remember that PowerCore 26800 and its infinite autonomy. The PowerCore 24K is indeed USB Power Delivery 3.1 compliant; This means that it is capable of delivering up to 140W of power.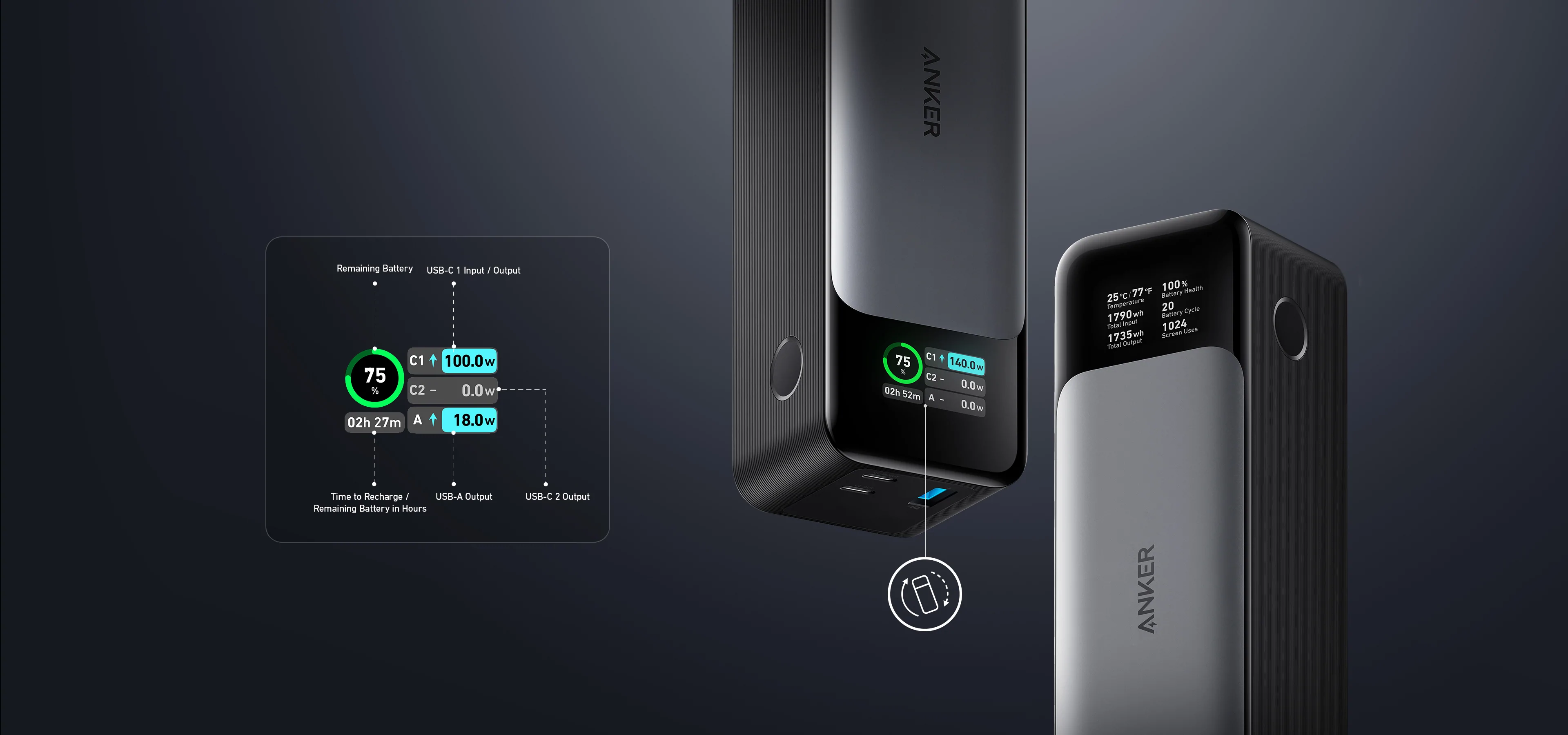 140W, GaN and 3 USB ports
This flow of energy can charge most laptops. So the battery can replace the 140W charger that Apple ships with its latest MacBooks. It restores about 50% of the charge in about forty minutes. It is also possible to charge the battery itself with a 140-watt unit.
On its website, Anker indicates that the accessory can charge the iPhone 13 by almost 5 times, the Galaxy S22 by 4.5 times and the MacBook Air 2020 by 1.3 times. And if you want, you can also charge all these devices at the same time. The small screen will even show you the charge delivered to each device.
The price of this device is ~150 euros