During the installation process of BlueStacks, many users may encounter various problems and errors, so it is important to know how to fix errors 1714 and 25000 in BlueStacks on your own.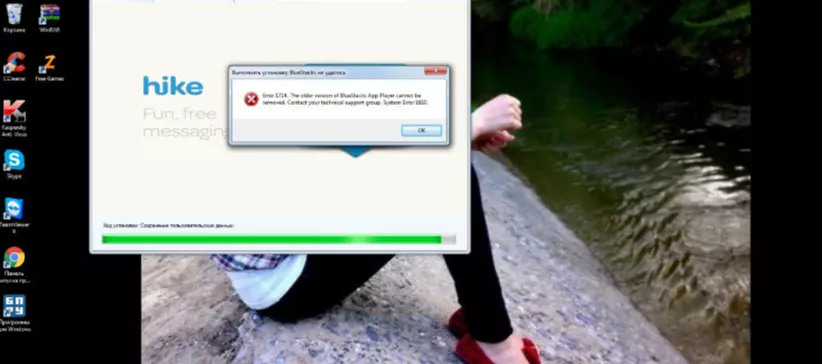 Ways to Solve Problems
Often, various utilities are used to clean the system from one or another file garbage. Among the popular and effective ones, we can mention Revo Uninstaller, as well as CCleaner. Using the search function, find registry keys that mention BlueStacks.
There is a utility called BSMultiTool that is specifically designed for the system. With this program, many errors that occur with the emulator can be resolved. Fixing errors 1714 and 25000 in BlueStacks involves cleaning the system registry, but this is not always enough.
Error 25000 - All the nuances of fixing it
A very common situation that indicates the inability to recognize the video card. This is accompanied by the installation of video drivers that are already outdated. What should you do? First of all, be sure to update the drivers. But if you do not know the model of the video adapter, you should look for the name in the system folders. There is a "Device Manager" folder on the computer, which contains a list of video adapters. Usually, if such an error appears, the following video card is installed on the computer:
Intel
Nvidia
ATI
After finding out the model, go to the developer's website and download the updates. These actions will help eliminate the error. Also, error 25000 will appear on devices that have two video cards. Built-in products do not always meet all the necessary requirements, so you should set another card - discrete by default in the settings. BlueStacks responds to such moments, throws an error, since it will not be able to work correctly.
Fixing errors 1714 and 25000 in BlueStacks is not difficult to do on your own, you just need to understand the reason for their appearance. Before installing, make sure that the computer configuration meets all the emulator requirements, the processor supports the required virtualization, and the RAM has at least one gigabyte of free space.
When installing BlueStacks, make sure it is the latest version of the emulator. If the above methods do not help fix the errors, you can try a simple option - reinstall the application, which often solves all problems.